5 Reasons Why SATURNBIRD Coffee
is on Everyone's Wish List
Here are 5 reasons why people are choosing the most convenient, the best tasting SATURNBIRD Coffee for their daily coffee needs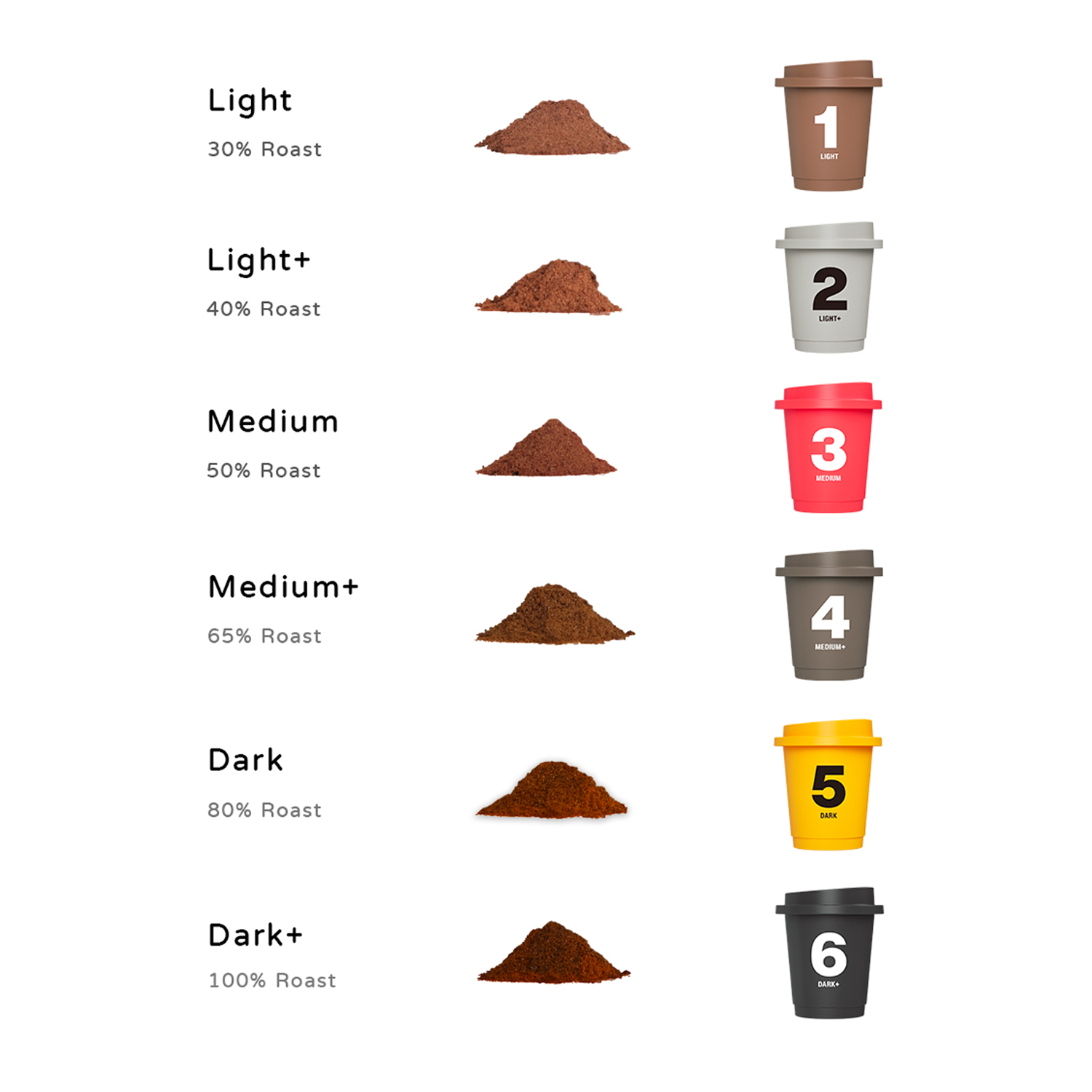 1.No.1- 6 different roast, different flavors
30% LIGHT ROAST : Bergamot aroma and dried fruit flavor
40% LIGHT+ ROAST : Sweet aroma of orange and jasmine
50% MEDIUM ROAST : Applewood smoke aroma with matcha scent
65% MEDIUM+ ROAST : Barley tea and hazelnut flavor
80% DARK ROAST : Creamy cocoa aroma with a caramel afternote
100% DARK+ ROAST : Dark chocolate with caramel flavor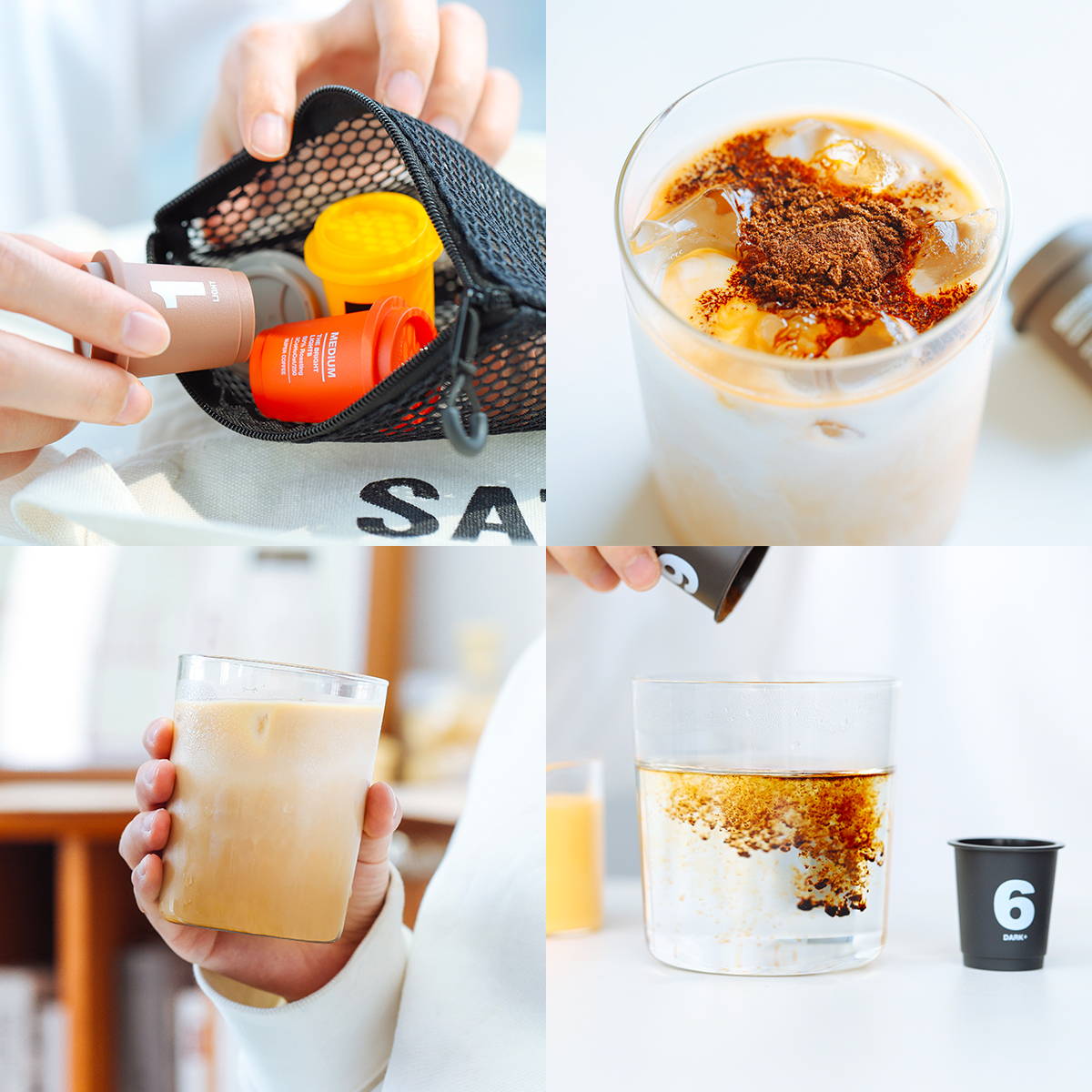 2.The fastest, easiest, and most portable coffee
SATURNBIRD Coffee makes the perfect 3-second cold brew or iced latte with just small cans and some water or milk blend.
Small can, very portable, can be brewed anywhere, anytime.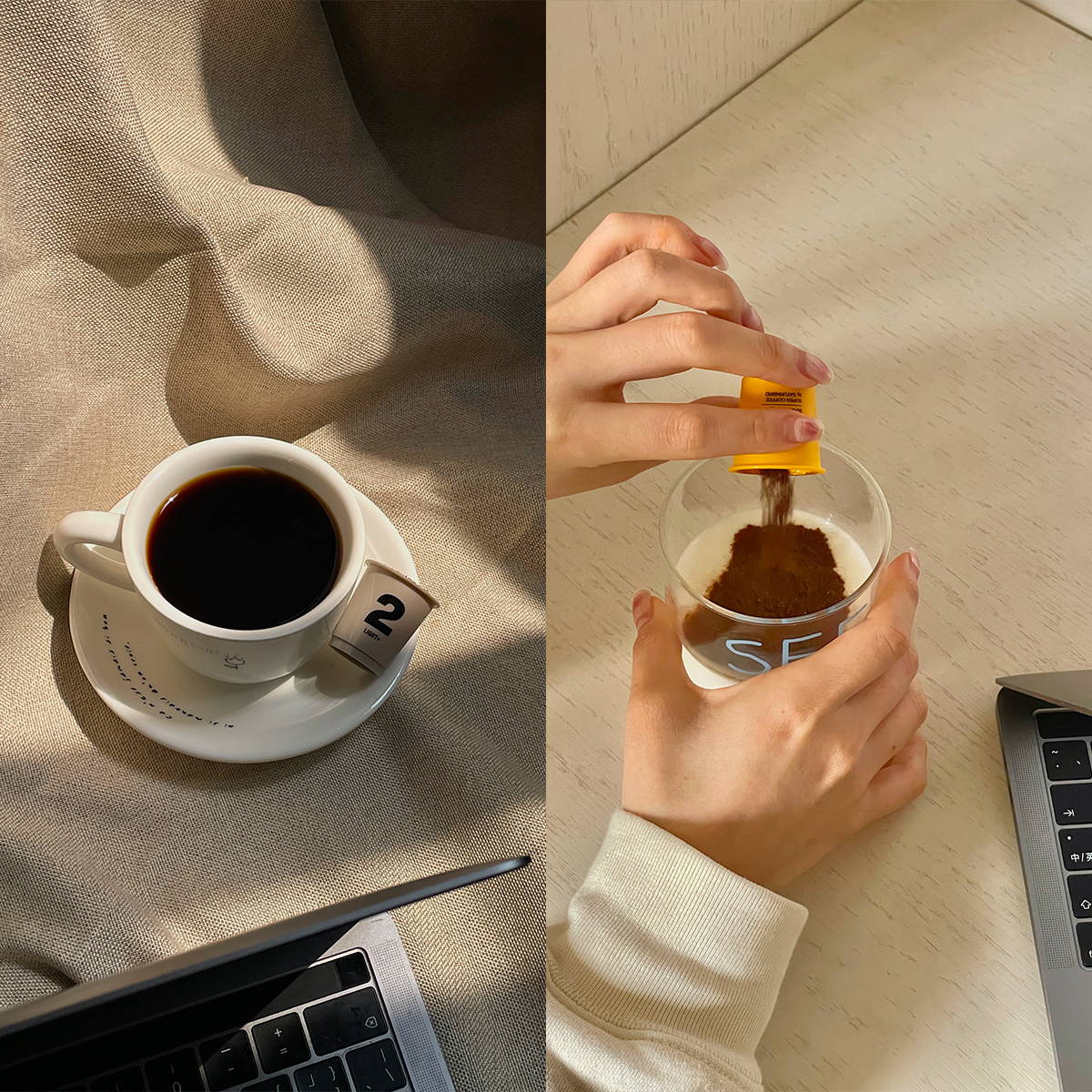 3.Quickly dissolves, no coffee grounds left behind
The coffee is made into liquid coffee by cold brewing at low temperatures for a long time then made into freeze-dried coffee powder.
Quickly dissolves in 0-100°C liquid without any residue of coffee grounds.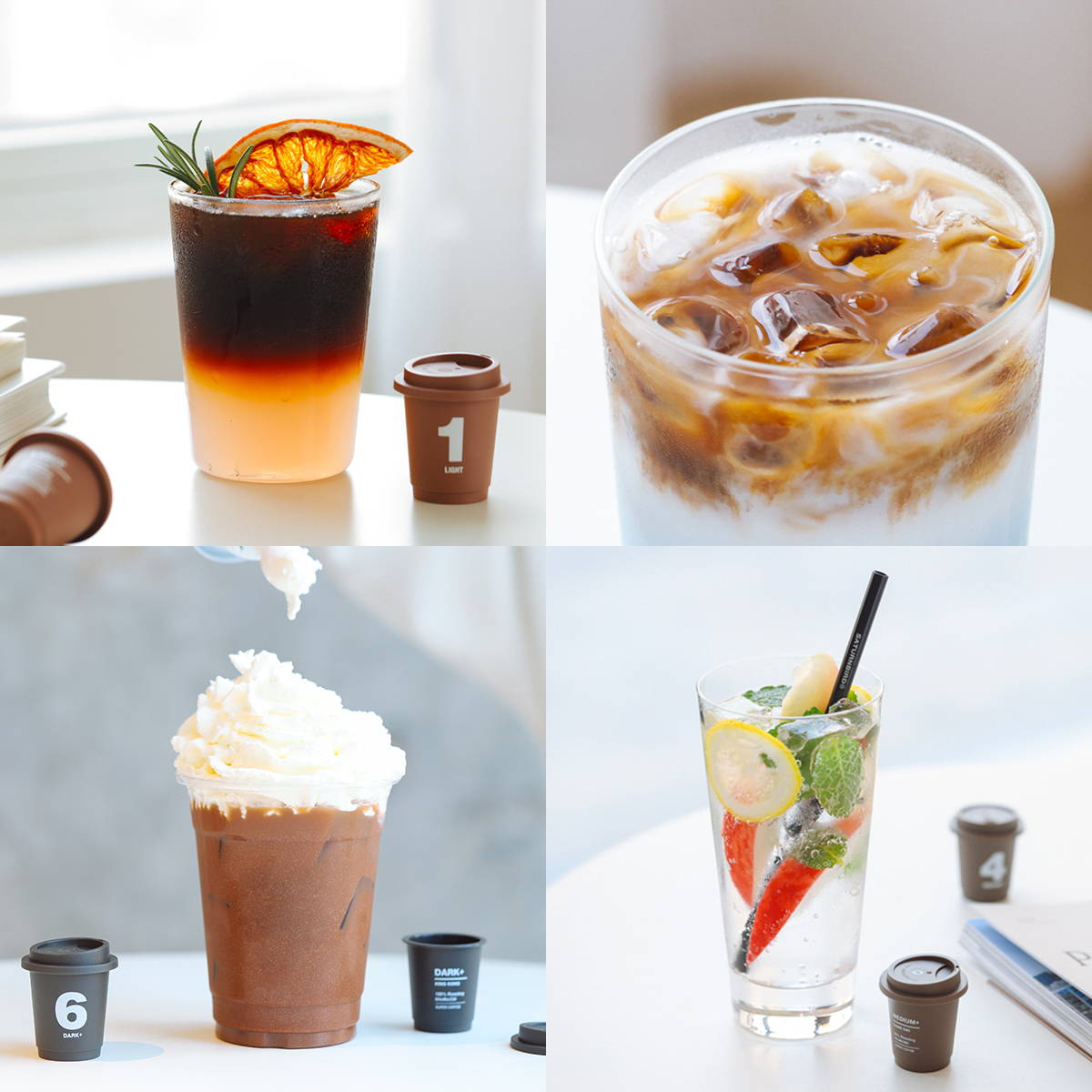 4.The best choice for DIY Coffee
SATURNBIRD Coffee was created so that you can your cold brew coffee the way you like. Add any water, soda water, oat milk, or cocoa water... to create a unique blend of flavors.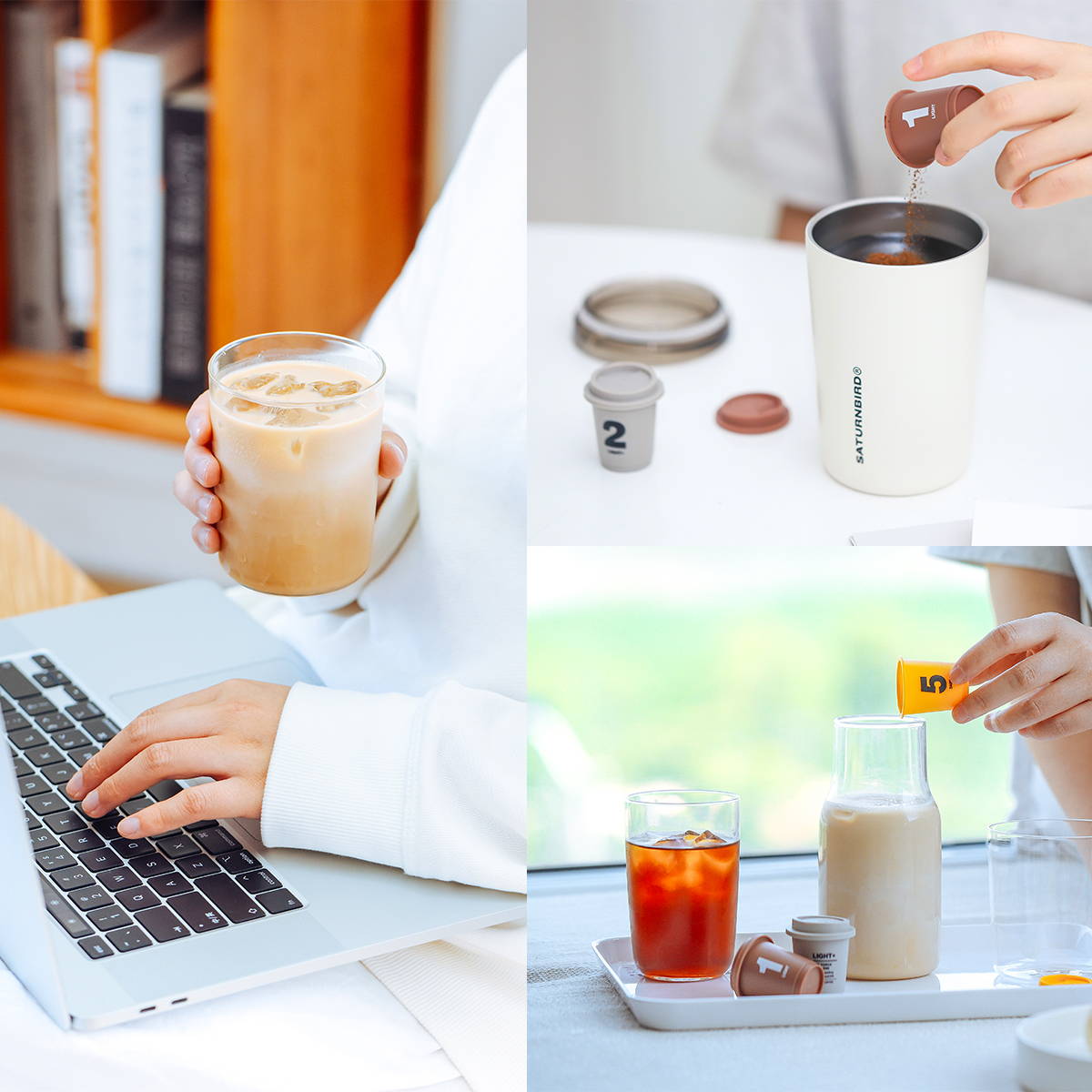 5.Suitable for students, office workers
With the unprecedented rise in gas prices, driving to the store for a cup of coffee can be an additional cost. SATURNBIRD Coffee allows you to drink authentic cold brew coffee without leaving home!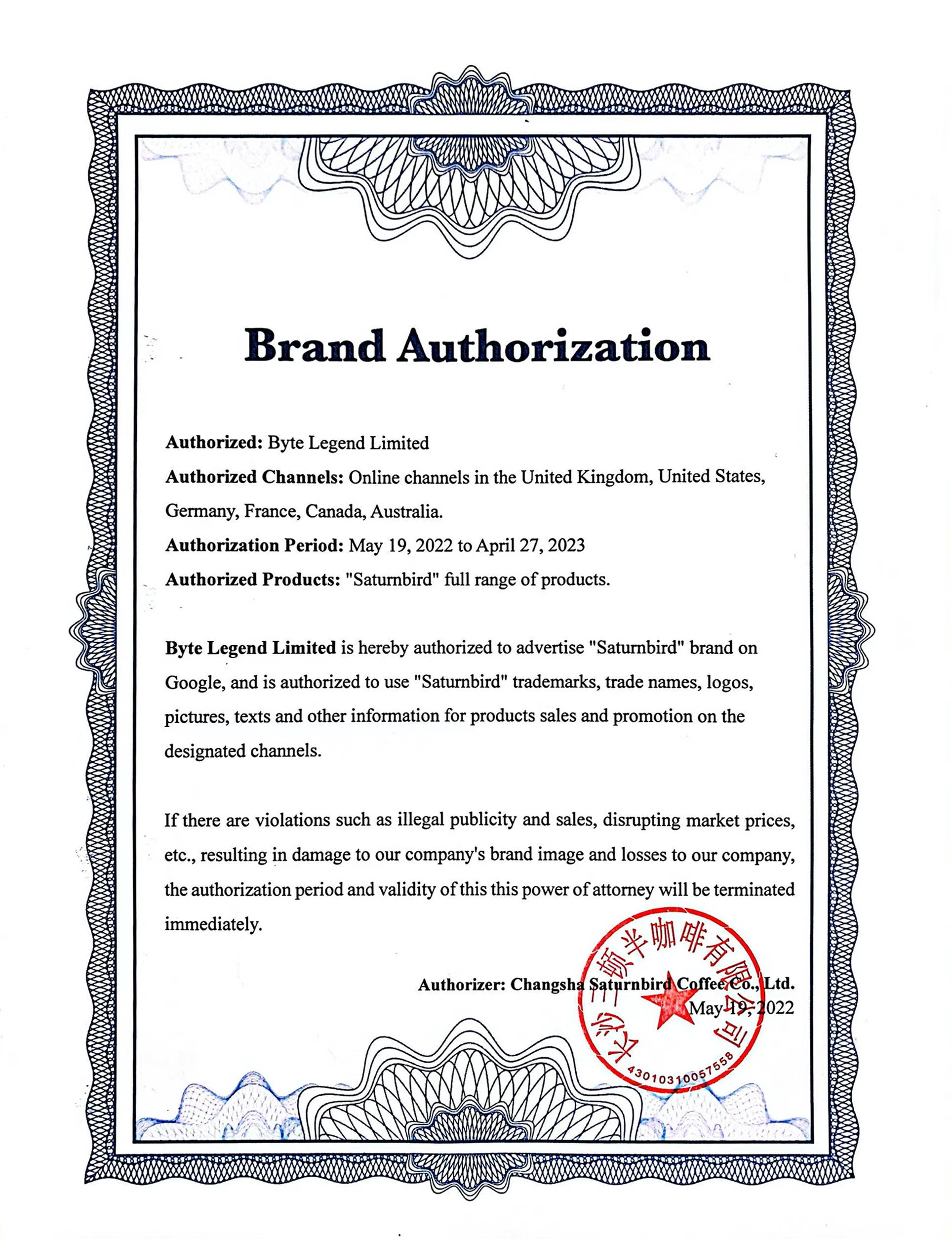 Delivery-Could have been better. Still a good company.
The coffee is good, but poorly packaged in a padded envelope. One of the coffee cups broke open and littered the entire package with coffee powder.
SaturnBird's customer support is outstanding. The coffee that was damaged was promptly replaced. The coffee is a good product-I'll reorder with Amazon's packaging methods in mind.
Good bang for the bucks, but just not sure if you can keep drinking this for long.
Have to admit that during winter seasons, I become a slacker and doesn't want to move out of my house. Therefore, I bought this.
While it is really good for the value, the flavors aren't really that attractive since it has a chemical note after you drinking them. It could be a deal breaker for many coffee drinkers who does not want synthetic experience.
Easy and fast for breakfast
I love it with cold milk!
Easy to take out
It's very convenient, and good taste with number 4&5,I am an extreme lover of latte, 4&5 is perfect for coffee latte.
Super strong but smooth
These really do melt in cold water, no granules in the bottom of the cup. It is super strong so don't use the whole thing for 1 cup of cold brew, I portioned it to 2-3 cups.